Researches
Sectors: Market research
Pro Positive conducts market research in all commercial areas, from market research about different categories of food, beverages, tobacco industry, through research in the field of tourism, automotive industry, corporate social responsibility, to the research related to telecommunication, finance, insurance, advertising…
Applying its methodology Pro Positive is specialized to determine the primary key business indicators for clients and other relevant information necessary for improvement of their market position:
The size of the market (no. of people)
Маrket share (no. of people)
Brand preferences
Place of purchase
Purchase intention
Purchase consideration
Preference of packaging
Type of purchased packaging share
Recognition and evaluation of the campaign
Recognition and evaluation of promotion
Price sensitivity
Overall consumer satisfaction
Overall brand loyalty
Segmentation of consumers

Brand loyalty
Brand strength
Motivators and barriers to purchase
Purchasing habits
Brand image
Advertising research and campaigns
Consumer expectations
Consumer experience
Loyalty of the consumers
Consumer satisfaction
Price optimization
Concept testing
Lifestyle
Ključni indikatori poslovanja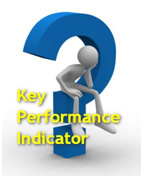 Key Performance Indicators also known as KPIs or Key Success Indicators – KSIs help each business organization to define and measure success in achieving its objectives and business goals.
When an organization determines its mission, identifies all stakeholders and defines its goals, it needs a way to evaluate progress in achieving these goals. Key Performance Indicators represent required method of measuring.

Key Performance Indicators are measures that can be quantified, they are specified in advance and represent the key success factors of a business organization. They differ from one to another organization and in most cases they can be operationalized based on inputs resulting from research with target groups.